Pack your rucksack and maybe a picnic basket, and take a bike ride on the small roads and tracks, and experience Orø with everything it has to offer.
It is recommended to reserve bicycles in advance by contacting the tourist office at the harbour:
Tel: +45 61 73 08 70 during opening hours or by mail at cykel@oroe.dk.
Bicycle baskets, good humour and fresh air are all included.
NOTE: You can either pay cash or pay with Mobile Pay at Turisthuset – Orøkontoret.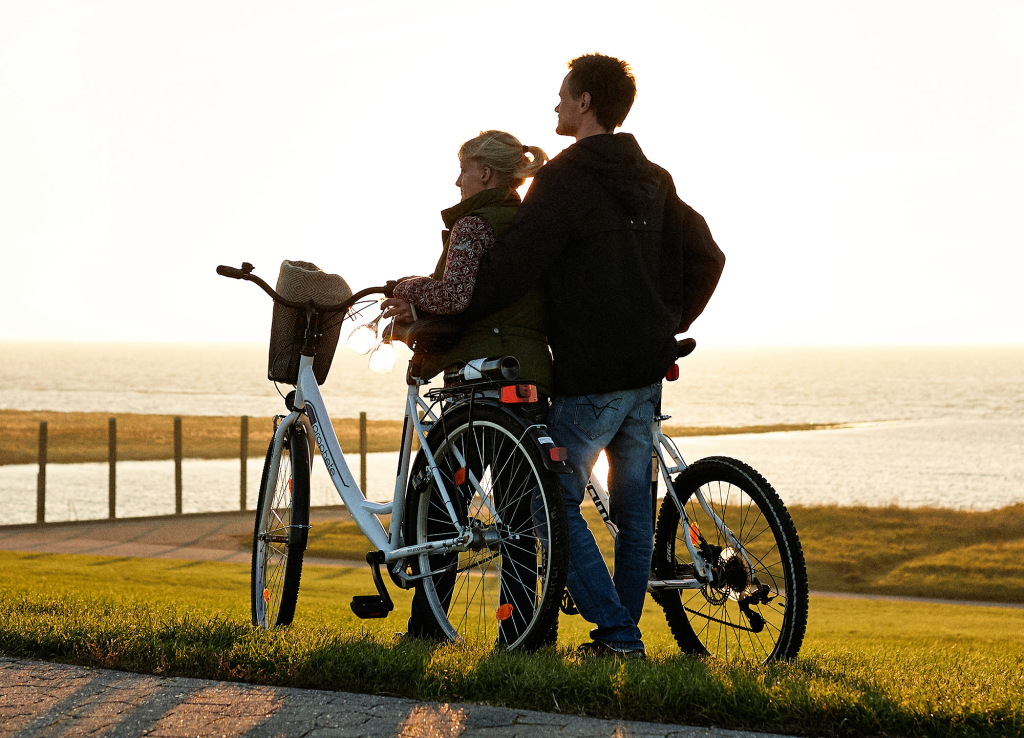 | | | | |
| --- | --- | --- | --- |
| | ADULT | CHILD | HELMET |
| 1 day | DKK 95 | DKK 50 | DKK 20 per day |
| 2 days | DKK 160 | DKK 95 | |
| 3 days | DKK 220 | DKK 135 | |
| 4 days | DKK 280 | DKK 175 | |
| 5 days | DKK 320 | DKK 215 | |
| 6 days | DKK 370 | DKK 250 | |
| 1 week | DKK 420 | DKK 275 | |
| 2 weeks | DKK 660 | DKK 475 | |
| 3 weeks | DKK 860 | DKK 675 | |
| 4 weeks | DKK 975 | DKK 800 | |
| | | | |
| --- | --- | --- | --- |
| | ADULT | CHILD | HELMET |
| 1 day | DKK 95 | DKK 50 | DKK 20 per day |
| 2 days | DKK 160 | DKK 95 | |
| 3 days | DKK 220 | DKK 135 | |
| 4 days | DKK 280 | DKK 175 | |
| 5 days | DKK 320 | DKK 215 | |
| 6 days | DKK 370 | DKK 250 | |
| 1 week | DKK 420 | DKK 275 | |
| 2 weeks | DKK 660 | DKK 475 | |
| 3 weeks | DKK 860 | DKK 675 | |
| 4 weeks | DKK 975 | DKK 800 | |